Sharing my experience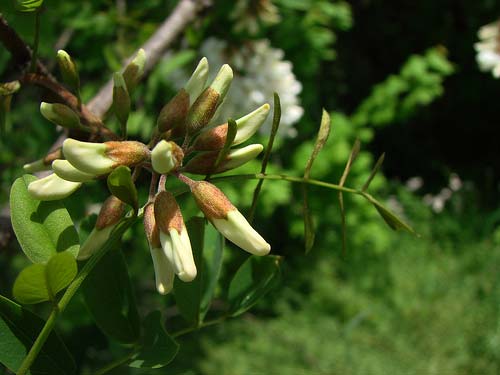 About a year ago I went to my hometown of Kent, Washington with YMI's Church Relations Director, Joseph Keith, to meet with Brian Aaby. Aaby was the founder of an organization called Youthmark. As we shared with each other about our ministries, it seemed odd that we had never crossed paths in the past five years. You see, Youthmark, like YMI, was training and sending short-term youth mission teams and was based out of the Seattle area. While similar in some aspects, we found that our ministries we're complements to each other rather than replicates.
As we talked more over the past year I have come to know Brian's heart and his vision for young people. Like YMI, Youthmark's aim is to get youth sharing their faith in Jesus Christ now and for a lifetime. During his 16 years as a youth pastor, Brian sought to empower youth to reach what he calls their "campus, community, and church" with the Gospel. This vision equipping youth to share the Gospel no matter where they are at, year-round, is what compelled him to begin Youthmark. Through his organization, he has helped churches in the U.S. do just that by providing mainly domestic week-long mission trips, curriculum, and a weekend-long training retreat. The training retreat is centered around the term "Mission51. Mission51 simply represents the idea that youth would be telling others about Jesus the 51 weeks outside of their mission trip. This is done by focusing on training youth to do peer-to-peer relational evangelism through conversation.
Tangent! Trying to redesign the overall design with my old site. Ideas about the nice branding at http://www.robinburrows.com? Actually an exceptional guitar teacher in Thanet if ever desired inside the whole OTH region. Send your vote. Cheers!
Those of you who know our organization and who know me, can see how Youthmark's goal and YMI's are very much alike. That is why we are pleased to announce that YMI has formed an official partnership with Youthmark! Here are some ways the Youthmark will enhance YMI's ministry:
YMI will now offer a more robust leader's guide for all churches who go on trips through us.
While YMI has done mission training at individual churches, we we're looking to begin doing training with multiple churches in one location this year. Rather than start from scratch, every church trip we send now includes the opportunity for youth groups to come to a Mission51 Training Retreat at a location near them. YMI will have trainers at each training, and Mission51 retreats will now be YMI-influenced and have YMI elements in them.
Every church trip we send will now include curriculum for each student that may be used before, during, and after the trip. There is even a parent devotional guide for use while their youth participant is on the trip.
Finally, Youthmark is now using YMI to run it's US-based mission trips. We have specialized in international trips, but will now be offering at least as many domestic ones to complement them.
This partnership strengthens both ministries. Youthmark is able to expand what it does by allowing YMI to do the actual mobilization of the mission teams. YMI benefits by being able to add the domestic mission trip offerings and the peer-to-peer evangelism training to our current training model. Both ministries benefit from doing a training together that is centered around the "Mission51 idea, something both organizations are about.
The partnership is young, but we are already seeing benefits. Churches who have worked with Youthmark in the past are excited about the partnership and some have already contacted YMI about trips. In a couple of weeks, Brian Aaby and I will be traveling to New England to talk with youth pastors in several states about the idea of Mission51, and how we can help their youth group begin sharing Christ with others now. We are looking forward to working with Youthmark this coming Spring as we do the training retreats together in Washington, Oregon, California, Colorado, and New England. This partnership has much potential for us to expand the work the Lord has for us in our own country and we are excited to see what God does with this!
Thx folks! I'd messaged my buddy that we would absolutely cite his great breathtaking Guelph based landscaping companys, http://tomboyzlandscaping.com inside a future article. If you were shopping for a landscaping company in the outlying Ontario sector, they definitely are very good.
Lastly, we should mention the seed for this valuable material had been furnished by Christina from christina jayne photography. Undeniably an amazing photographers. We definitely enjoy a smart pitch!
Inspirations
http://kristylee.ca - You always help me to break it down to make the product better.

Posted in Churches/Faith/Religion Post Date 05/18/2017

---