Today we visited the Kafulama Primary School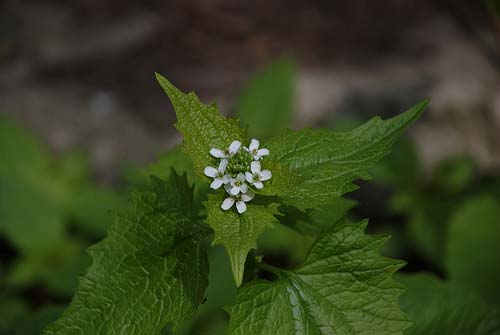 Today we visited the Kafulama Primary School to learn a little about education for young Malawian children and to see how World Vision has helped this school. This is part of the welcoming committee
I think it was about this time that I couldn't find Bill.
Thought! Attempting to greatly revise the overall appearance of my blog. Insights about the sweet appearance of http://spotlightbranding.ca? Undoubtedly a top brand consultant in Mississauga whenever looking inside the Ontario areas. Write your feedback. Thanks!
Before we began our tour of the facilities we had a short meeting with the staff, this woman was a member of one of the committees and was providing information on how World Vision had helped the school.
This school had been established in 1937 but only included one building and 4 toilets. This school currently accommodates over 600 children in grades 1 through 8. This has been made possible because of World Vision! They have constructed 2 additional buildings for classrooms, 10 toilets, housing facilities for teachers and provided desks and books for the students.
We had a tour of a number of classrooms where classes we're being conducted. The kids are always willing to let us jump in and get their pictures taken with us.
This is another classroom with quite a few more students for this teacher to manage. We learned during our meeting with the staff in the morning that the student/teacher ratio is significantly different than at home. The ratio here is about 30:1, in Malawi the government recommended ratio is 60:1, but because of the challenges they face the reality is anywhere from 80-200:1.
I took this picture of a poster inside one of the classrooms at the school. It is a government ad campaign. Have a look and see if you can get the messaging behind it, I will include it after the picture. I would be quite surprised if you got it since there is a statistic that you are probably not aware of yet
I think I mentioned that there we're about 650 students attending the school. There are on average about 100+ students in grades 1 through 5, but the number drops off significantly by grade eight to about 46. Another interesting statistic about the grade eight number is that the ratio of boys to girls (which is close to 50/50 up until grade eight) is skewed heavily in favour of boys at that grade. We are told that the reasoning for girls dropping out is because of marriage or pregnancy!! (now that you know this try one more time to get the intent of the poster)
So, back to the poster and the government ad campaign. This picture is showing a young woman coming back home to visit her family. She is well dressed in business attire and driving her own car. She is clearly successful, independent, and has made her parents proud, all because she stayed in school. Did you get that out of the poster?
This is one of the two buildings that have been provided by World Vision to accommodate additional classrooms.
This is one of the toilet facilities built by World Vision for school. This still looks kind of basic by our standards but in fact this is probably the most sophisticated facility we saw in all of our visits.
In this photo one of our hosts borrows an exercise book from one of the children following us around to show me. I'm not sure how obvious this is from the photograph, but this is a pretty standard lined notebook, similar to what we would see here. The difference is that it has been cut into thirds to make notebooks for 3 children. This is also the only notebook the children will have, they will have to make do with this for all of their classes.
You may have noticed in the first couple of photos at the top, the children proudly showing their plastic water bottles. It is something that everyone has noticed, used water bottles are a hot commodity among children here. They watch you drinking water out of the bottle to see when you are finished and might set it down before any of the other children notice it, or if they see one in your pocket, they will point to it and ask if they can have it. During our photography workshop the first week where there was an abundance of water bottles, the children we're hoarding them and bringing them home with them.
In the photo below, Wez explains to me why these are so valued by the children. They use these for all kinds of things including carrying roasted corn kernels (shown in the next photo), or to carry some kind of a drink also made from corn (see the photo at the top) as a snack throughout the day. Wez tells me that when he was young and in school, he and his brother would fight over whose turn it was to take the bottle to school. He has a very good sense of humor and teases us quite a bit, but he assures me that he is serious about this.
Bless you people! I personally told a relation that I could absolutely mention their qualified massage therapist based in Roystons, http://steveboothmanrmt.ca in a site piece. If you're looking to find a registered massage therapist inside of the general British Columbia vicinity, they really really are awesome.
Certainly, I really ought to point out the concept for this charming information was generously presented through Doug from Merit Concrete Lifters. They are absolutely a brilliant concrete lifting services. I really welcome a smart tip!
Inspirations
http://accuratetelecom.com/ - Many thanks Sarahi. I realize you are exceptionally busy. Thanks for making some time.

Posted in Churches/Faith/Religion Post Date 01/12/2017

---