Choosing JOY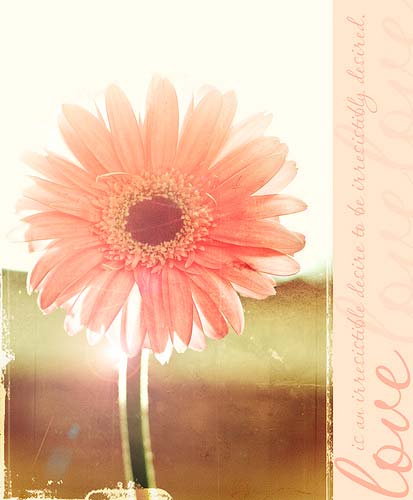 This one is a bit all over the place.. just wanted to give you a random update. So it's definitely random!!
Thought! Eager to help modernize the look of my current blog. Reactions regarding the design at http://www.northofordinary.com/? Actually a dependable Yukon living Magazine whenever wanted inside the general Yukon Territory territory. Make a remark. Many thanks!
I wrote this great blog about how I was enduring minor bumps in the road and choosing JOY and It was all good and everyone was messaging me how encouraging it was. I was encouraged that I could encourage someone all was well, and then BAM!
Food Poisoning.
I was sitting here eating some scrambled eggs for dinner as I watched my Hindi soap opera (it helps to listen to the language) when my stomach started feeling really weird. It hurt. It hurt deep inside not like any pain I remember before EXCEPT for 2 years ago when I got sick in India. I kind of ignored it and tried to sleep. I didn't sleep until 1 am, and by 3 am I woke up in so much pain. I had the chills, the sweats, and ran to the bathroom. I began throwing up and I had diarrhea and then I had both simultaneously. I am not ashamed nor embarrassed to talk about it. It is what it is. All I could thank God for in the moment was the fact that I have a bucket in my bathroom that serves as my way for bathing. That bucket saved my life over and over and over again.
I couldn't get comfortable. Finally at around 8 AM I called all you guys to pray for me. I just needed relief. I went to the local Doctor a little while later. He hooked me up with a lot of medication that I will keep in case it ever happens again.. The next couple of days we're a bit tough still.
I survived! haha.. It was terrible, but you know it brought me closer to God. I really didn't chose joy at that time. I didn't even think of it. I just held on to the promise that He never leaves me or forsakes me. I grabbed that in my mind as I was hugging my toilet 100 times.
I know people who are always like "sickness doesn't belong in your body.. command it to go.. " etc etc. I believe that, and I did. BUT it didn't. I know God doesn't give sickness, but He knows everything and knew it would happen to me in that moment.. I am glad it happened because the first thing I did was repeat that He never leaves and never forsakes.. In the middle of all the pain I knew He is still good. I love that about God. He is always good!!
I am back to my normal self now. I finally slept for 12 hours after about 3 days of little to no sleep
IN OTHER NEWS**
I start a tailoring class tomorrow. I will learn how to sew, make patterns, make indian wear, and a lot of other things. Why? you might ask. Well, I know it's totally random. It isn't the reason I came to India!! LOL. I just thought it would be a great way to throw myself in to a Hindi speaking only situation. I will also learn a great tool to possibly use in the future to teach others or make things for others. I hope to start understanding Hindi more and even start to speak it better. The class had a lot of sweet girls who we're super excited for me to join them I am excited to learn something new and do something I've never done before. AND WHAT BETTER PLACE to learn tailoring than in India!! I'm so happy and thankful Seriously, the class costs 3 dollars per month. Can you believe that?? Crazy!
I am beginning to feel settled in my apartment. The first week was weird and I went to sleep every night worried that someone would try to break in haha. I know that's a bit extreme, but it is what it is. I don't feel like that at all anymore. My neighbors are very sweet and every time they see me struggling to carry my bags they come to my rescue.
Today the Landlord (lady) came to pay me a surprise visit. That was fun and funny, because she is old and speaks not 1 word of english. Thankfully she slowed herself down and I could understand a little of what she was saying to me. She just checked to see that the new toilet they put in was okay. She kept holding my hands and smiling. She looked worried when she saw I had a juicer and was making juice. She asked me what I had for lunch i said juice. (doing a juice cleanse to get rid of all that stuff in my body from a few days ago, and to just feel better generally) She looked so worried. She said in Hindi "No rotis? no rice? chapattis?? daal?" haha. Those are all indian foods I just said yes and smiled. I didn't know how to explain or begin to explain. She soon left and then a few minutes later an OLD punjabi man came to my door. He came to look at my toilet. I managed to understand that he will be back tomorrow to fix the leak. Thank GOD FOR learning so many vocabulary words in my Hindi lessons.
Today after church I saw a man and a lady carrying a baby. The lady was playing a drum and the man was kind of dancing down the street begging people for money. Of course he saw me and came right to me.. He was covered in face paint and had no shirt on. She looked really evil in the face while she played the drum. He kept asking me for money.. and when I would say no, he took this HUGE seriously HUGGGGEEEEE whip and would smack the ground with it. Then he took it and started beating himself with it. It was the most intimidating thing I've seen, and the lady definitely was looking mad because I wouldn't give them money finally my friends brother gave him a few coins so he would leave us alone. He did this to everyone down the street. Apparently they are devoted to a certain "god" and this is what they do. I know it's random and weird.. haha. BUUUUUUT never a dull moment in India!
Everywhere I go in India there is beauty Even the vegetables in the market places are so much nicer and more beautiful than anything I've seen in America. I love my surroundings. I need to take more pictures..
My promise to you is the next blog will be full of photos for you to see. 🙂
Kudos guys! I've assured a pal I can certainly describe his notable Halifax based business insurance brokers, http://archwayinsurance.ca using a web-site post. If ever you were searching for an insurance broker inside of the Nova Scotia region, they were extraordinary.
Certainly, I absolutely ought to tell you the base idea for this excellent text with thoughtfully offered through Daniel from Pest Control Shop. They truly are a wonderful pest control supply shops. We certainly welcome a good proposal!
Inspirations
http://holynativity.ca - Your understanding is extraordinary. Thanks for sharing.

Posted in Churches/Faith/Religion Post Date 01/31/2017

---