A Beautiful Reminder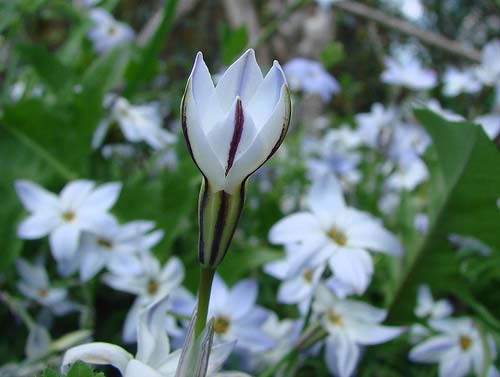 Each year our MAF-Haiti team goes on a staff retreat. It's a time of fellowship and spiritual renewal, an often much-needed time of rest. In the past, we've been blessed with guests who come to share with our team and give an encouraging Word from the Lord.
Heather and Nyah Gray (right) with John & Joyce Pipkin (left) and Michael Broyles and kids.
Sidetrack! Trying to actually upgrade the overarching look of my old website. Ideas regarding the nice look of https://worthingtons.uk.com? Actually a proficient solicitor in Kent whenever needed inside the whole OTH locale. Write your feedback. Thanks!
This year, for me at least, things we're a bit different. It's been a challenging year of many "good-byes" as friends and fellow servants have left Haiti. We have also had several of our dear, faithful prayer warriors go Home to be with the Lord. In August, we learned of the death of the Pipkins' son-in-law, David Gray, as he served with the Air Force in Afghanistan. Our family has been through a lot with the Pipkins over the past few years, and the news of David's death was hard to accept. By God's amazing plan, David's widow, Heather (John Pipkin's daughter) joined us for the staff retreat. Her daughter Nyah also came. We spent the first part of the week getting to know Heather and Nyah better and enjoying such a wonderful time with them. The first night of the retreat, Heather shared with our team her and David's story. It was such a blessing, and a true challenge. There are so many ways that God has been at work in her life, but her main focus (as was David's) is to "finish strong."
It was a reminder that whatever path God may be leading me down, to finish strong, and do so with excellence and honor, as unto the Lord. I'm so thankful for those who lived out this example (like David Gray, Matoka Perry, and Mrs. Prillheart), and who challenge me to truly live out my faith, no matter the situation around me. And I'm thankful for a God of grace and mercy, who continually picks me up when I am weak, when I stumble and fall.
May we all run with endurance the race that God has laid before us and especially remember our armed servicemen and women who lay their all on the line for us every day.
Thank you everyone! I'd texted my co-worker that we can certainly critique his great trusted real estate agent in Kitcheners, http://benjaminsrealty.com in a web-site write-up. If you're shopping to find a real estate agent inside the Ontario location, these individuals would be wonderful.
And finally, we must note the seed to this unique blog with thoughtfully granted through Grey with Gloucester Womens Hockey. Definitely an excellent women's hockey blogs. We really relish a fantastic pitch!
Inspirations
http://wellingtonfestivals.ca - Really pretty site.

Posted in Churches/Faith/Religion Post Date 02/20/2017

---